Welcome, Burbank & San Fernando Valley Friends!

'Tis the season to remember to take a breather. As the holidays approach, we understand how stressful things can get. Here are a few mental health tips:
When traveling, create a checklist and set reminder alarms to make sure you're prepared. Give yourself a few days to pack, and map your driving route or check flight notifications in advance.
The holidays can interfere in your day-to-day routine. Put time on your calendar for yourself and keep up with healthy habits. Don't skip meals, snack on fresh fruits and veggies, schedule your therapy sessions, get enough sleep, and maintain your regular exercise regimen.
Don't feel guilty for being financially and emotionally responsible. If hosting a gathering or buying gifts is too stressful, it's acceptable to just say NO. Create a realistic budget and event schedule according to YOUR priorities.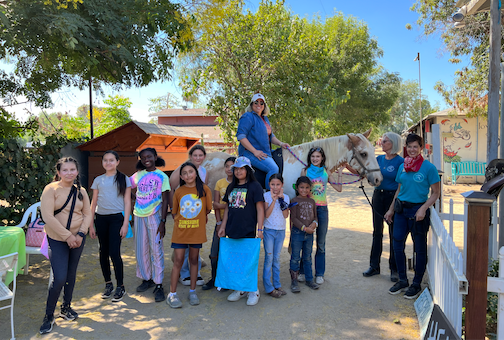 The debut of "Power of HERfluence: Girls Empowerment & Wellness" was held at Special Spirit Inc. in Sunland. We invited 7th and 8th grade girls from the district to experience the benefits of equine therapy. This is just the first of an annual series I will host in SD 20, in partnership with the California Women's Caucus, to inspire and empower young girls and women. Watch the recap HERE.  

Many veterans continue their service, after their military commitments, through acts of selflessness and willingness to lend a helping hand in our communities. It was my greatest honor to host our first district Veterans Day Celebration, and name two people who make exceptional contributions as our Senate District 20 Veterans of the Year!
Watch the recap of our 2023 SD 20 Veterans Day Celebration!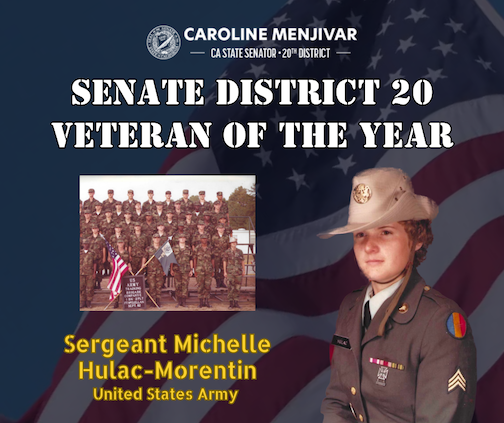 Sergeant Michelle Hulac-Morentin joined the U.S. Army on her eighteenth birthday and served for 10 years. She was a member of the Women's Army Corps and a Drill Sergeant. After active duty, she worked as an assistant and technician at VA Medical Center Hamptons Road, Virgina, for drug and alcohol medical research. Michelle continues her service to her fellow veterans as a volunteer mental health counselor, working with the Mindful Veteran Project, and as a 30-year member of Disabled American Veterans Chapter 13 in Van Nuys.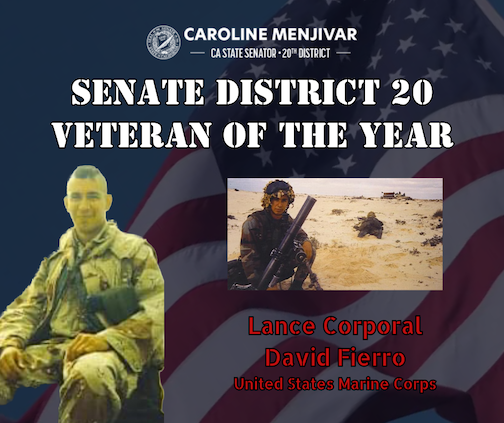 Lance Corporal David Fierro served in the Marine Corps for 4 years, and has since committed his life to serving veteran students. David is a Vocational Rehabilitation and Employment counselor on college and university campuses in Los Angeles and volunteers at his alma mater, Los Angeles Valley College, mentoring veteran and military affiliated students. David is known as a person who will show up and do whatever it takes to help others, from assisting veterans with accessing their benefits to simply walking alongside someone who needs a listening ear.
On Veterans Day, we honor all those who answered the call of duty and bravely placed their lives on the line for our country and freedom. As the only Marine Corps veteran in the legislature I strive to recognize the dedication and resilience of veterans year-round by thanking them for their service. I invite you to get to know the veterans at your work, place of worship, and in your neighborhood. 
I had the opportunity to attend several beautiful events as we showed our respect and appreciation for the sacrifices and commitment of SD 20 veterans. Watch the video.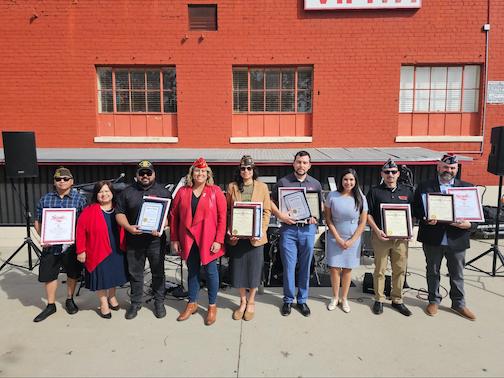 City of San Fernando & VFW Post 3834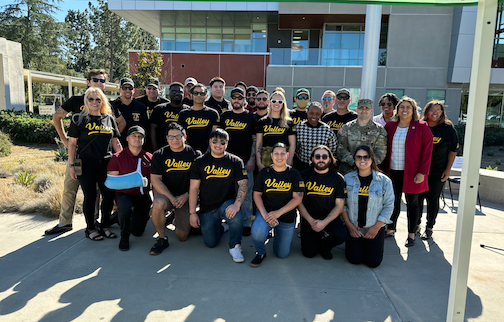 Los Angeles Valley College
LAVC has 300 veteran students enrolled!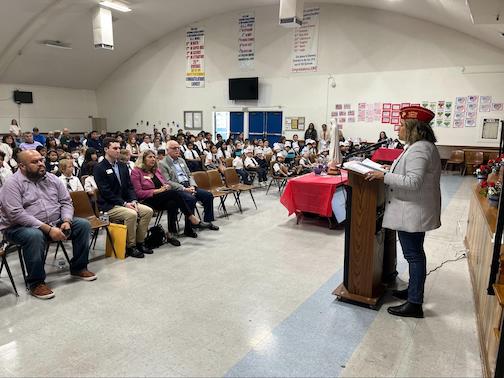 Our Lady of Lourdes School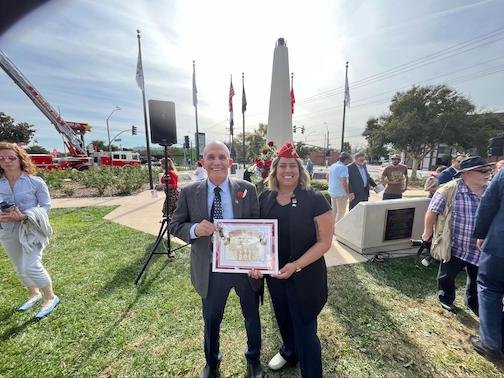 McCambridge Park War Memorial
Veteran Recognition - Mickey DePalo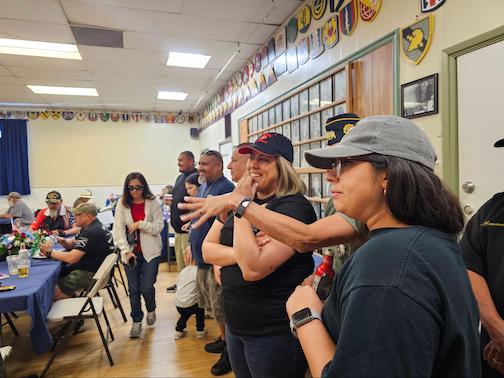 American Legion Post 176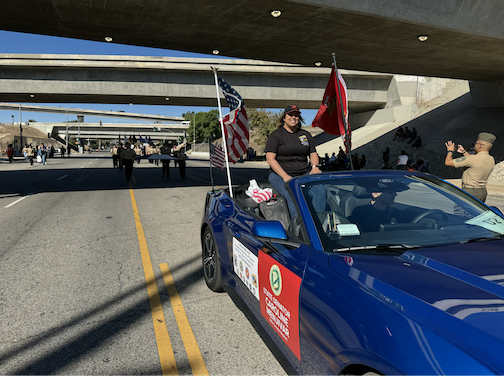 Grand Marshal, 20th Annual San Fernando Valley Veterans Day Parade
To all Veterans,
Thank you for your service!

Veterans, California wants to ensure that you and your family can access the state and federal benefits you earned through honorable military service. CalVet strives to serve veterans with dignity and compassion as they help you navigate enrollment in programs for healthcare, education, home loans and housing, employment, and more. Senate District 20 staff is also here to provide constituents with additional assistance, call 818-901-5588. 
The holidays can be a difficult time for veterans. 24/7 help is available to anyone in crisis by calling 988 Suicide & Crisis Lifeline | Línea 988 de Prevención del Suicidio y Crisis.

Covered California enrollment is open NOW, and ends on Jan. 31, 2024. Explore plans and prices, find out if you qualify for financial help, and get covered! The fastest way to apply is online at www.coveredca.com/apply. You can also call the service center at (800) 300-1506 or Find a Storefront. Enroll by November 30 to start coverage on December 1.
La inscripción en Covered California está abierta AHORA y finaliza el 31 de enero de 2024. ¡Explore los planes y precios, averigüe si califica para recibir ayuda financiera y obtenga cobertura! La forma más rápida de solicitar es en línea en www.coveredca.com/apply. También puede contactar con el centro de servicio llamando al (800) 300-1506 o buscar una ubicación. Inscríbase antes del 30 de noviembre para comenzar la cobertura el 1° de diciembre.

Monday, November 20 | 12:30 - 4:30 PM (or until supplies last)
Central Lutheran Church Thanksgiving Food Distribution
 6425 Tyrone Ave, Van Nuys
Lunes, 20 de noviembre | 12:30 - 4:30 PM (o hasta que se agoten las provisiones)
Distribución de Alimentos del Día de Acción de Gracias de la Iglesia Luterana Central
6425 Tyrone Ave, Van Nuys

Saturday, December 2 | 5 - 9 PM
City of San Fernando - Photos with Santa, live performances, Santa's Workshop & local vendors
San Fernando Mall - San Fernando Rd, between San Fernando Mission Blvd. & Brand Blvd.
Sábado 2 de diciembre | 5 - 9 PM
Ciudad de San Fernando - Fotos con Santa Claus, presentaciones en vivo, el Taller de Santa y vendedores locales
San Fernando Mall - San Fernando Rd., entre San Fernando Mission Blvd. y Brand Blvd.
Monday, December 4 | 6 - 6:30 PM
Burbank City Hall 
275 E Olive Ave, Burbank
Lunes, 4 de diciembre | 6 - 6:30 PM
Ayuntamiento de Burbank
275 E Olive Ave, Burbank

I'll be firing the starting pistol at Drumstick Dash, LA's largest Thanksgiving 5k/10k run.
Participants will run or walk along the course in the beautiful NoHo Arts District while the crowds cheer them on. Sign up today! All event proceeds will support Hope the Mission in providing 2 million hot meals for homeless men, women, and children.
Voy a disparar la pistola de partida en Drumstick Dash, la carrera del Día de Acción de Gracias más grande de Los Ángeles de 5k/10k.
Los participantes correrán o caminarán a lo largo del recorrido en el hermoso Distrito de las Artes de NoHo mientras la multitud los anima. ¡Inscribase hoy! Todas las ganancias del evento apoyarán a Hope the Mission en la provisión de 2 millones de comidas calientes para hombres, mujeres y niños sin hogar.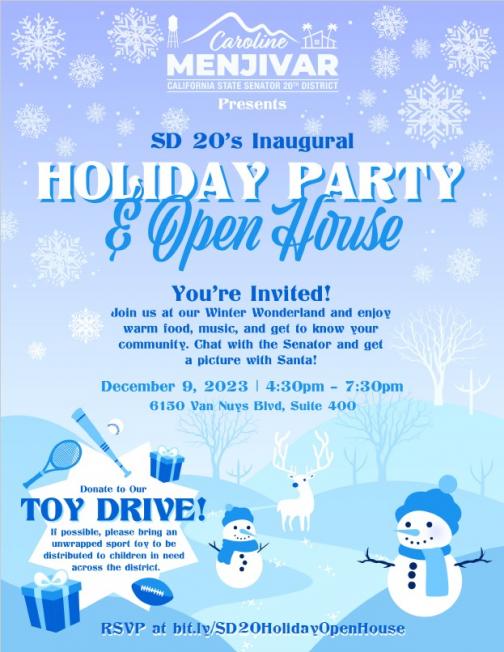 Did you remember to RSVP? You won't want to miss SD 20's first Holiday Party & Open House!
Donate to the TOY DRIVE!!  Help us spread holiday cheer throughout the district. Consider bringing unwrapped sports toys to be gifted to children in need in our communities.
Winter Wonderland
Saturday, December 9, 2023 | 4:30 – 7:30 PM
6150 Van Nuys Blvd., Suite 400
RSVP or (818) 901-5588
¿Se acordó de confirmar su asistencia? ¡No querrá perderse la primera Invitación Abierta de los Días Festivos del SD 20°!
¡Done a la COLECTA DE JUGUETES! Ayúdenos a difundir la alegría navideña en todo el distrito. Considere traer juguetes deportivos sin envolver para regalarlos a los niños necesitados en nuestras comunidades.°
Winter Wonderland
Sábado, 9 de diciembre de 2023 | 4:30 - 7:30PM
6150 Van Nuys Blvd., Suite 400
Confirmación de asistencia o llame al (818) 901-5588
 Senate District 20 Little Known Fact:
During National Native American Heritage Month we honor the Fernandeño Tataviam Band of Mission Indians, descendants of villages throughout San Fernando Valley and the surrounding areas. Their work in Senate District 20 includes cultural preservation and community education, youth programs, conservation, environmentalism, and supporting small business entrepreneurs through counseling and micro-lending. Take time to learn about their past and present.
Thank you for reading the Senate District 20 November Newsletter!

Gratitude - As I reflect on my first year as your State Senator, it is with profound gratitude that I thank you for the opportunity to serve our beautiful communities in Burbank and the San Fernando Valley. The coalitions we are building are invaluable to the success of our district and California. Thank you for working alongside me!
Gratitud - Al reflexionar sobre mi primer año como su Senadora Estatal, es con profunda gratitud que le agradezco la oportunidad de servir a nuestras hermosas comunidades en Burbank y el Valle de San Fernando. Las coaliciones que estamos construyendo son invaluables para el éxito de nuestro distrito y California. ¡Gracias por trabajar junto a mi!
Many thanks to you and your families,
Senator Caroline Menjivar, MSW