Newsletter

Senate District 20 News, Events, and SFV Pride!
Welcome, Burbank & San Fernando Valley Friends!
Save the date! This June I will be spearheading the San Fernando Valley PRIDE, alongside LGBTQ+ community organizations. As the only queer elected official in this area, I am proud to bring visibility of our LGBTQ+ family to our Black and brown communities during #SFVPride.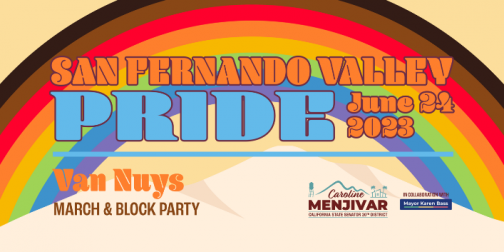 Join us in celebrating and recognizing diversity, inclusion, and equality at San Fernando Valley Pride March and Block Party on Saturday, June 24, 2023. The Pride March will begin at noon from the intersection of Van Nuys Boulevard and Sherman Way, showcasing the vibrancy and resilience of the LGBTQ+ community as participants make their way to the Van Nuys Civic Center located at 14410 Sylvan St., Van Nuys by 1 PM. 
Únase con nosotros para celebrar y reconocer la diversidad, la inclusión y la igualdad en la Marcha y Fiesta del Orgullo LGBTQ+ annual del Valle de San Fernando el sábado 24 de junio del 2023. La Marcha del Orgullo comenzará al mediodía en la intersección de las calles de Van Nuys y Sherman Way, mostrando la vitalidad y la resistencia de la communidad LGBTQ mientras los participantes se dirigen al Centro Civico de Van Nuys ubicado en 14410 Sylvan St., Van Nuys a la 1PM.
Admission to San Fernando Valley Pride March & Block Party is free.
Information and RSVP for SFV Pride March & Block Party HERE.
Showcase your community services at the Resource Fair HERE.
Volunteer opportunities HERE. 
 
Additional Upcoming Events
Coffee with Caroline
Lake Balboa, it's your turn to meet me for coffee and conversation on Saturday, May 13, at 9:30 AM. Invite your neighbors!
Residentes de Lake Balboa, es su turno de reunirse conmigo para un café calientito y conversar el sábado, 13 de mayo, a las 9:30 de la mañana. ¡Trae a sus vecinos!
Millie's Restaurant 16840 Vanowen St., Lake Balboa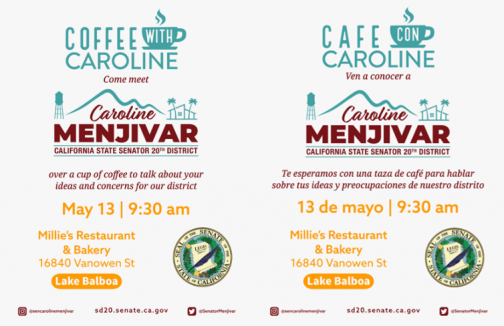 National Fire Service Day
"During our Open Firehouse, we are honored to provide tours of your Neighborhood Fire Station, fire safety and disaster preparedness education, and free smoke alarms for your home (while supplies last)." Information HERE.
Team Menjivar will be at Fire Station 91 – 14430 Polk St., Sylmar.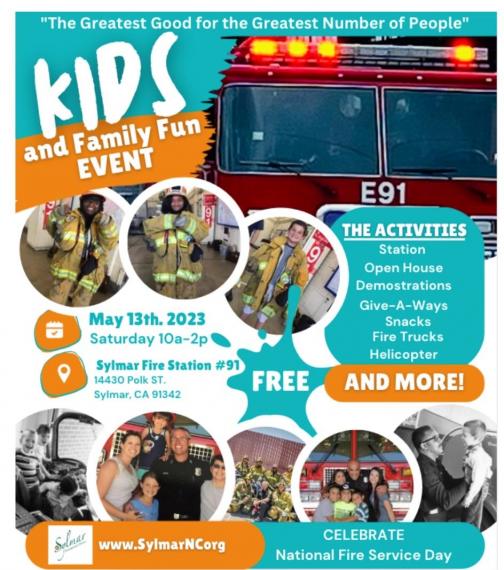 Scholarship Opportunities Closing Soon!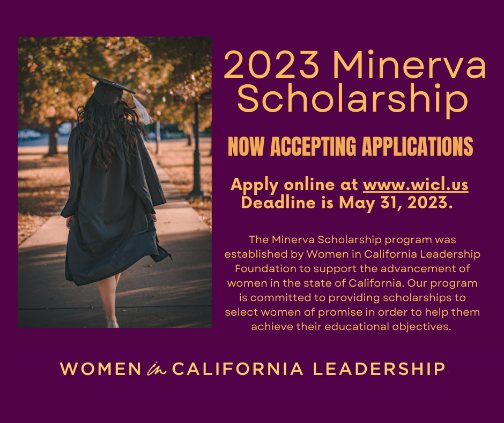 The Minerva Scholarship program was established to assist deserving students by offering financial assistance to meet educational expenses. This year they will be selecting 108 women students that will be receiving a $3,000 scholarship! Submission deadline is May 31. Information HERE.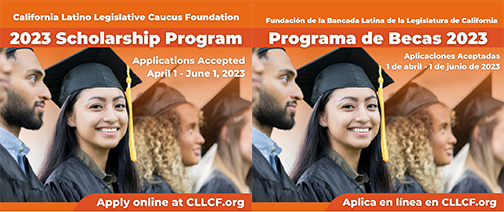 The 2023 California Latino Legislative Caucus Foundation Scholarship Program will be accepting online applications until June 1. Each student awarded a scholarship shall receive $5,000 to help with college expenses. Information HERE.
El Programa de Becas de la Fundación del Caucus Legislativo Latino de California 2023 aceptará solicitudes en línea hasta el 1 de junio del 2023. Cada estudiante que reciba una beca recibirá $5,000 para ayudar con los gastos universitarios. Información AQUI.
Legislative Update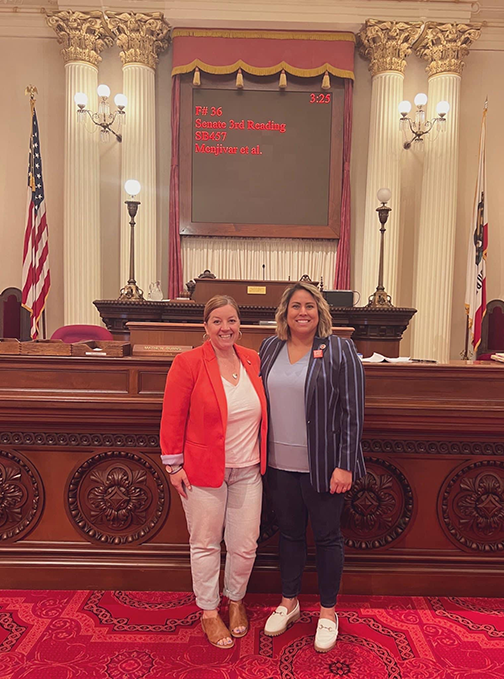 On April 24, the first bill I presented on the Senate Floor, SB 457 with joint author Senator Ashby, was unanimously approved and sent to the Assembly! SB 457 will close a harmful gap by stating that unaccompanied homeless minors can consent to vision care services, removing one of the barriers in the way of their personal and academic futures.
SB 373 – Address Protection, SB 611- Transparency in Rental Housing Fees, and SB 732 – Pallid State Bat are pending presentation on the Senate Floor. For all our other bills in Appropriations, tell the Committee you want the bill you are supporting to advance. Submit a Position Letter HERE.
 
Assemblymember Jesse Gabriel's
2nd Annual Valley Day of Service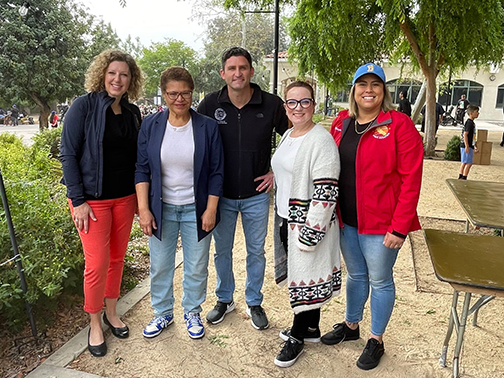 Pictured above with Assemblymember Pilar Schiavo, City of Los Angeles Mayor Karen Bass, Assemblymember Jesse Gabriel, and Los Angeles County Supervisor Lindsey Horvath.
April 30 – It was an uplifting Day of Service, hosted by Assemblymember Jesse Gabriel. Team Menjivar and a group of volunteers gave the Teen Center at the Mid Valley YMCA a much-needed makeover. This was just one of the many projects organized during the event. Thank you to everyone who showed up across the Valley, demonstrating the power of collective community action!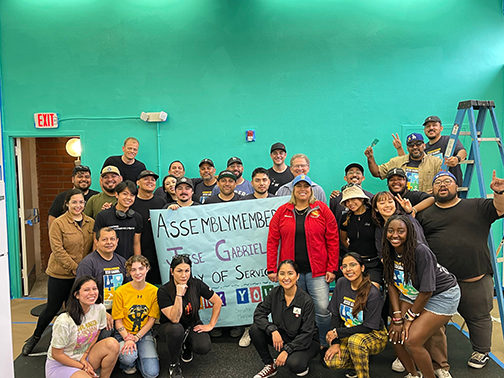 District Representatives in the Community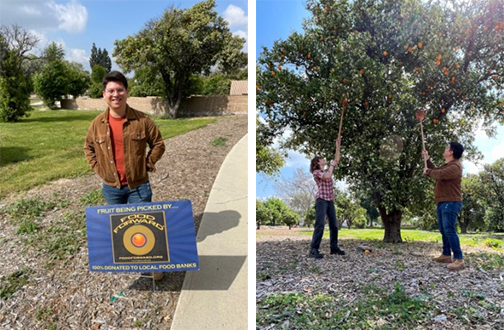 April 18 – Makenna and Andres made a meaningful difference by picking oranges for local hunger relief agencies during CSUN and Food Forward's orange picking event. This donation helped ensure that fresh, healthy produce, which may have otherwise gone to waste, reached those community members who need it most.

April 22 – James joined ANCA Burbank's Flower Laying Ceremony at Burbank City Hall, commemorating the 108th Anniversary of the Armenian Genocide and honoring the memory of the victims. As we reflect on the past, we recommit to building a future free from hatred, discrimination, and violence in SD 20.

April 25 – In advance of National Adopt a Shelter Pet Day, Team Menjivar visited the East Valley Animal Shelter in Van Nuys to meet the furry friends available for adoption. A pet can bring many benefits such as companionship, reducing stress, and promoting physical activities. Consider adopting a shelter pet. INFORMATION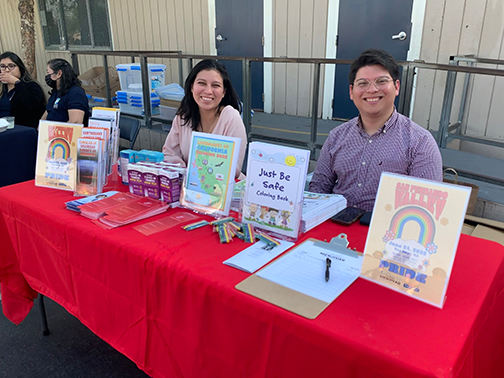 April 27 – Pacoima Charter School's 6th Annual Community Resource Fair brought students, parents, and local organizations together. This was a great opportunity for Katherine and Andres to meet constituents and learn about the issues that are important to them.
 
Senate District 20 Little Known Fact:
The history books may call it the Northridge earthquake, but the epicenter of the January 1994 quake was Reseda, in the vicinity of Reseda Boulevard and Arminta Street. According to a Los Angeles Times article, officials agreed to keep the name, in part, to recognize "the tremendous destruction" Northridge sustained.
Thank you for reading the Senate District 20 May Newsletter!
May you and your families be well,

Senator Caroline Menjivar, MSW